SEND Santa's Grotto – 12.00pm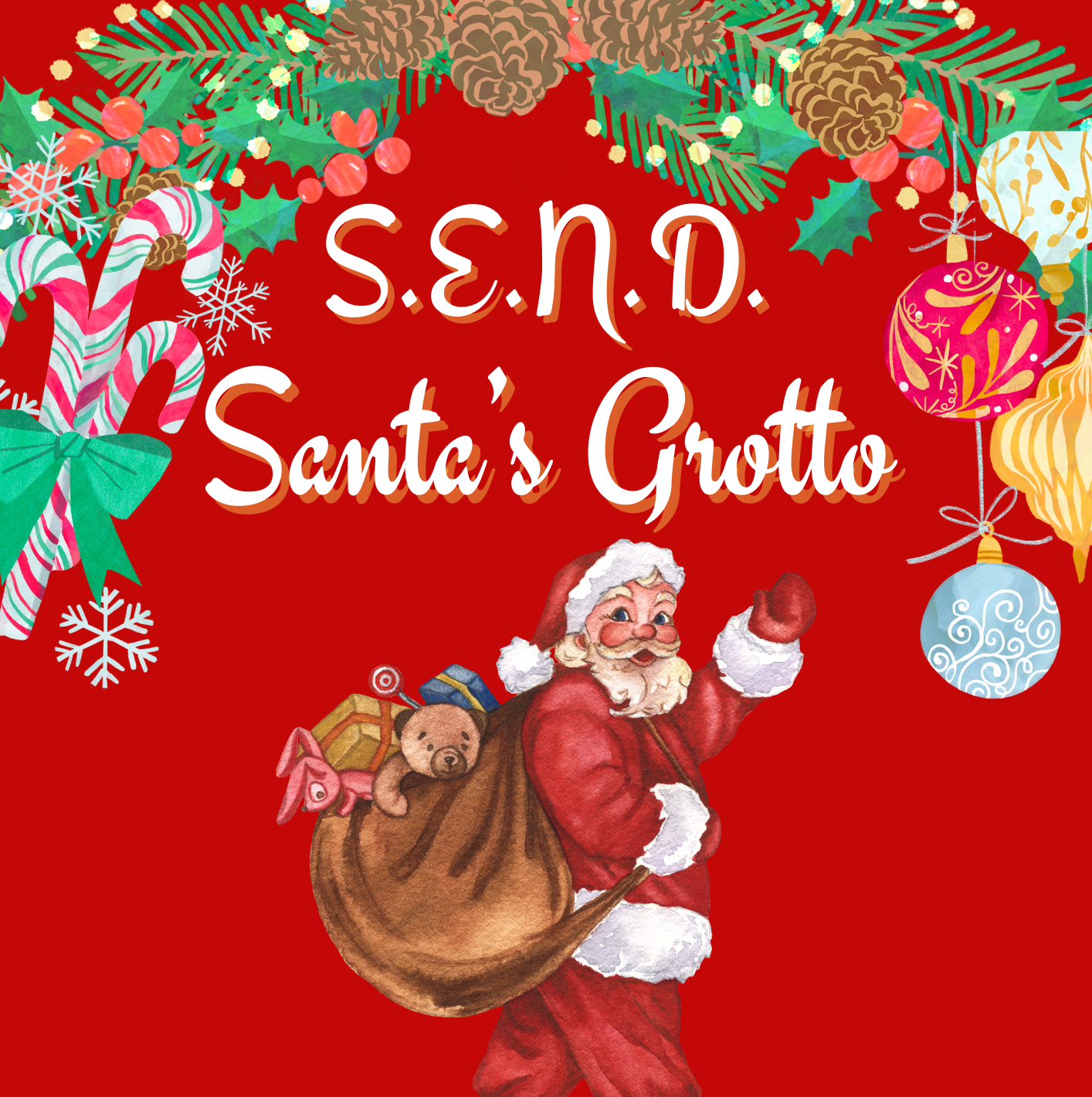 Welcome to a very special opportunity for your child, young person or adult, to experience meeting Father Christmas and his lovely wife, Mrs. Clause, who are happily taking time out of their busy festive schedule to visit us at Autism Inclusive 😊
We know that grotto visits, whilst exciting, can often be overwhelming and stressful – waiting in line, too shy to speak with Santa, too much expectation!! We're hoping to alleviate some of that stress. You also may have noticed that we're offering Grotto visits to all, not just small children: because neurodiverse children grow into neurodiverse young people and adults! So if your children are older now, they can still have the chance to come and have a chat with Father Christmas and receive a gift too.
We're offering booked slots of 5 minutes to meet with Father Christmas and Mrs Clause; hopefully no long periods of waiting, and our Grotto will be within our main hall but in our newly built quiet area away from any crowds. Our Grotto will not be overwhelming with too many decorations, just a beautifully lit Christmas forest, with some quiet background Christmas music. The Grotto visits are £5 per child/young person/adult and payable at booking.
Each child, young person or adult will be given a wrapped gift containing chocolate items, candy and a craft kit to enjoy at home. If there are dairy intolerances or allergies, please just send an email over to enquiries@aicrewe.org.uk once you've booked so that we will know to gift an alternative treat.